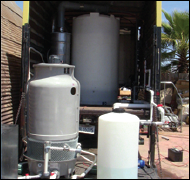 At Burner Technology & Research (BTR) we work to transform existing and developing knowledge into commercially viable products and services. Our aim is to address current challenges with more efficient, socially and environmentally responsible solutions through the use of evident yet often underutilized resources.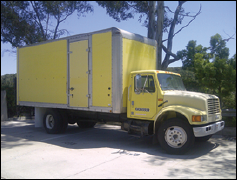 Burner Technology Research recently completed development of its modular, transportable SRT concept – an energy efficient water purification solution for water-constrained situations including residential development applications, as well as future military and humanitarian operations.
SRT is based on proven commercial technology that requires minimal maintenance. It can utilize multiple fuel types including low-temperature waste heat, which simplifies logistical support and reduces costs. SRT water production methods are free from the filter issues that make reverse osmosis systems expensive and challenging to maintain. Our mobile water purification units are ideally suited to supplement or replace the use of reverse osmosis. These units are able to use low grade waste heat from generators, ships and more, to quickly and efficiently produce potable water from the ocean or other impure water sources. Water produced using SRT methods can supply natural disaster areas, field operations or development.
Additionally,  Burner Technology & Research is a Turbine Services Provider. BTR can save users money on electricity and heat with no upfront capital investment. Learn more about how this works by clicking here for our brochure.